Another Season of Lupus Precautions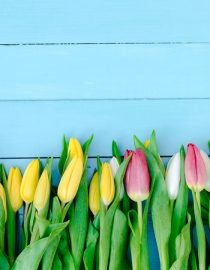 Spring is upon us, and the warmer weather and longer days fills me and my lupus-weary body with excitement. But I also realize I cannot react to spring like a colt being let out of the barn.
Lupus may react better to spring weather versus winter temperatures and piles of snow, but it is so easy to allow myself too much sunshine (and too many activities) when I feel I have been deprived of it for the last four months.
The wolf (AKA lupus) has been howling like the winds of winter for me since late November. I have been in one of the worst flares I have ever experienced.
I hurt in places I did not know could hurt, my hands and feet randomly swell for no reason, Raynaud's has been relentless, my face has that horrible scaly butterfly rash again, there are sores in my nose and mouth and my heart has also been affected.
I am ready for winter to leave and to take this flare with it. I am ready for a change in seasons and some improvement in how I feel each day.
If I Were a Sign, I Would Read "Proceed With Caution"
But, I realize that even if spring makes me think I am ready to take on more, I cannot let my excitement over warmer temperatures and brighter days cloud my judgment about jumping into too much activity.
Daily demands change for me living with lupus in spring. My children's little league practice starts and this means long cold practices on a field after school until the sun starts to set.
Weekends will now beckon me to get out there and tackle all the yard cleanup that should be done following such a long, stormy winter. And there will be that urge to indulge myself by sitting on my porch steps and soaking in the warm sunlight, even though I know I will pay the price if I do.
So no matter the urge, the expectation of others, or even the increase demand from family activities, those of us with lupus must remember that moderation is probably the safest bet for the spring season.
For everything there is a season — except maybe lupus.
Next page: spring challenges and tips for managing lupus in spring.